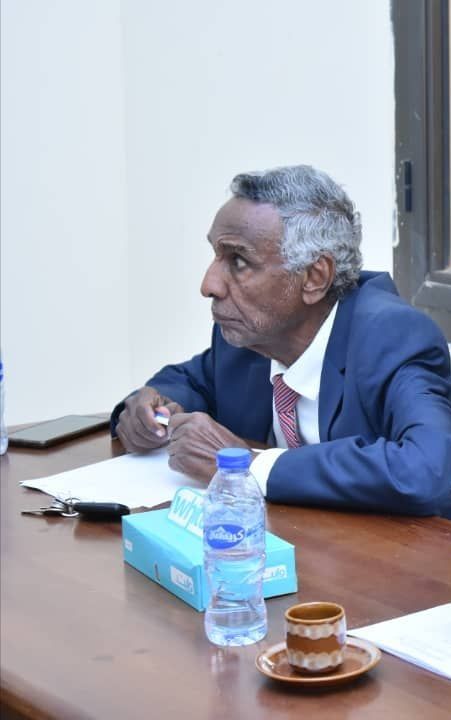 In the name of Allah the Merciful
I am pleased to welcome you, my sons and daughters, male and female students, and website visitors to the electronic portal of Al-Nasr Technical College. I am also honored to express my pride in the central role played by the faculty, administrators, employees, affiliates and graduates of the college in order to achieve the college's mission and support its efforts, all within the framework of the college's endeavor to promote the university and raise the level and quality of the bachelor's and diploma programs, which prepare highly qualified graduates. Qualified to contribute to building and developing the future of the State of Sudan.
I am proud of the progress and continued success we have achieved together. All this would inspire us to make more unremitting efforts in the service of society, science and knowledge.
In this context, we seek to develop and prepare academic leadership in the fields of academic affairs, leadership, supervision, work team management, and project management, whether research and others.
In line with the vision, mission and objectives of the college, we are determined to prepare students who are able to contribute to the progress and prosperity of Sudan in the future, Allah willing, in accordance with recognized international standards. To this end, the college seeks to provide an appropriate and supportive learning environment designed to enable students to achieve their goals and achieve their career aspirations, and work together to share knowledge and experiences. Equally important, the college also offers valuable and varied sports and social activities, which provide students with the opportunity to develop their professional and social abilities and skills.
By the grace of Allah, we have been able to add the following programs during the past two years, namely:
• Information Systems Program.
• Software engineering program.
• Medical laboratory program.
We hope, Allah the almighty, that the Nursing Science Program will join them in the next academic year
In the field of postgraduate studies, we have already offered the Master of Business Administration program as well as the Master of Engineering Project Management program, and they are now in the stage of evaluation and final approval by the Ministry of Higher Education and Scientific Research.
In the field of community service, Al-Nasr College is steadily on the path of building and maintaining strong and effective relationships with various segments of society and partners.
I wish our students every success in their academic journey, and I urge them all to do their utmost to acquire the knowledge and skills they will need to face the challenges of the future.
Mr. Dr. Amir Mustafa Saad

—

Dean of the College